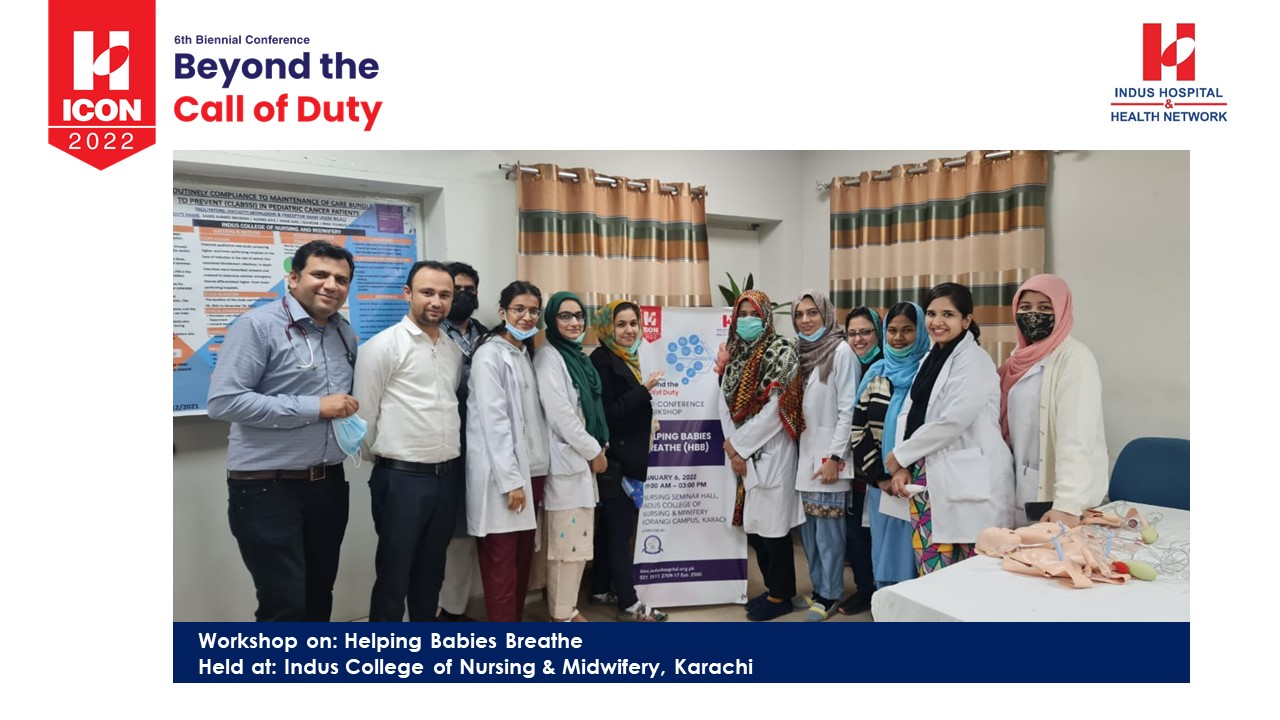 Karachi, Pakistan: Over 15 of ICON 2022's pre-conference workshops were held in Karachi during the first week of January 2022. The workshops provided hands-on training with experienced medical staff as participants attended the sessions at the Korangi Campus, Sheikh Saeed Memorial Campus, and the Indus College of Nursing and Midwifery.
The sessions covered a range of subjects, with participants partaking in pediatric seminars such as the Helping Babies Breathe provider course and the Early Recognition and Stabilization of Sick Children workshop. Other workshop sessions conducted over the week include Flow Cytometry training, a two-day course that covered basics for beginners and challenges in the flow cytometry lab, and airway management for nurses, which instructed participants on chest tube insertion, handling, and column and air leaks.
An in-depth view of the sessions in Karachi recaps the events as the pre-conference workshops continue in the buildup to ICON 2022.