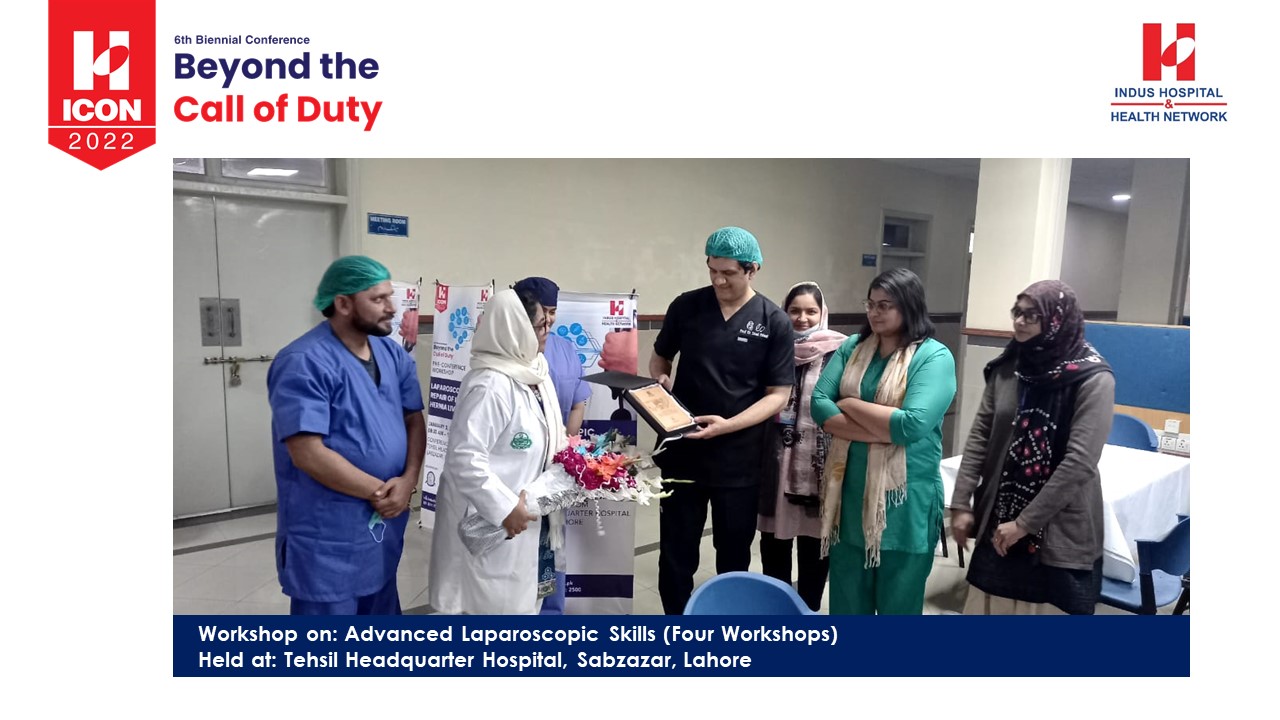 Lahore, Pakistan: The first week of ICON 2022's pre-conference workshops in Lahore saw ten workshops being conducted at the Tehsil Headquarter Hospital, Manawan and Tehsil Headquarter Hospital, Sabzazar.
Multiple departments, namely General Surgery, Obstetrics and Gynecology, Indus Resuscitation Training Center, and Pediatric and Neonatal, held hands-on training sessions in various topics that tested the participants' abilities and offered them various challenges that would help boost their skillset. Topics that were taught included four Advanced Laparoscopic Skills Workshop sessions as well as Diabetes in Pregnancy and Procedures in Pediatrics.
More sessions will be held in the next two weeks in these facilities as well as the other IHHN-run institutes in Lahore, namely the Tehsil Headquarter Hospital Bedian Road; Tehsil Headquarter Hospital, Manawan; and Tehsil Headquarter Hospital, Kahna Nau.
An in-depth view of the sessions in Lahore recaps the events as the pre-conference workshops continue in the buildup to ICON 2022.