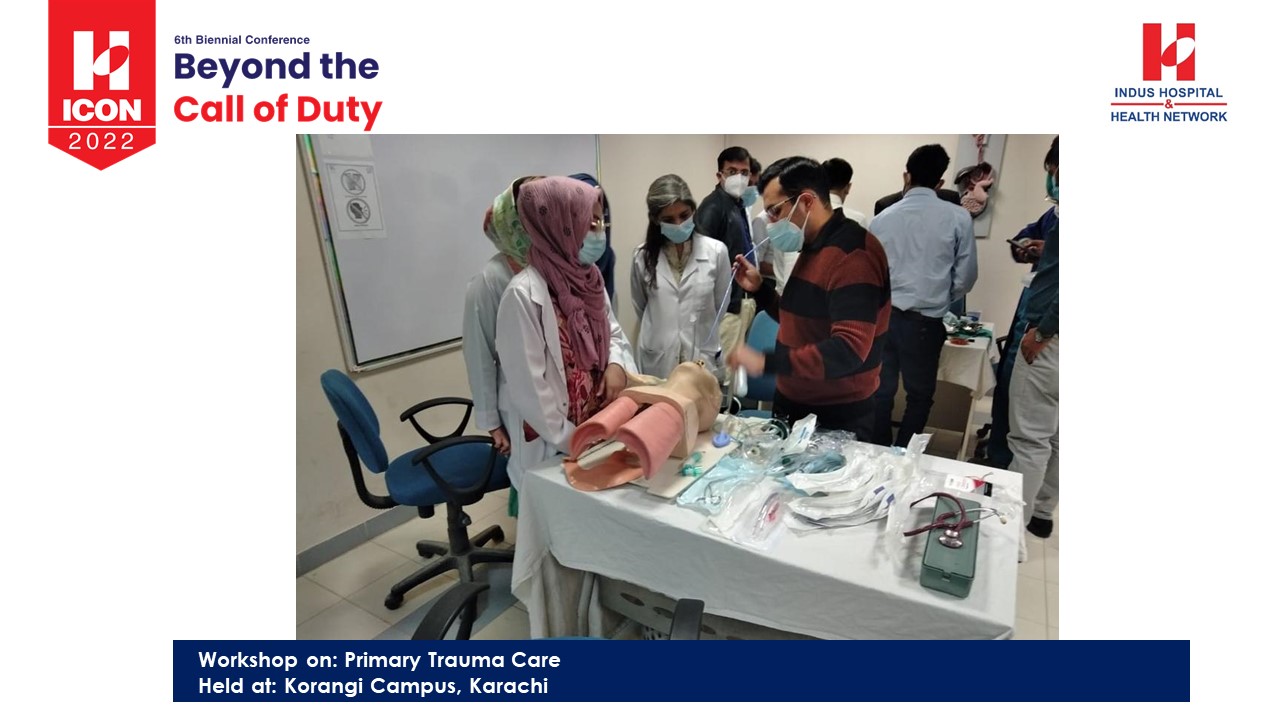 Karachi, Pakistan: Close to 40 workshops were conducted during the second week of the pre-conference workshops of ICON 2022 at the Korangi Campus and the Sheikh Saeed Memorial Campus.
The crux of the workshops in Karachi took place in week two, as hundreds of participants were welcomed at various Indus facilities to participate in the sixth biennial conference. In addition to attending live surgeries and training workshops, the participants were also introduced to courses aligned with Indus' holistic approach to healthcare. These included sessions by the Family Medicine and Ears, Nose, and Throat Departments titled "Stress Management and Work-Life Balance" and "I Am Not a Puzzle; I Am a Person – Autism Awareness." These sessions aimed to create awareness and deal with mental and emotional well-being.
An in-depth view of the sessions in Karachi recaps the events as the pre-conference workshops continue in the buildup to ICON 2022.