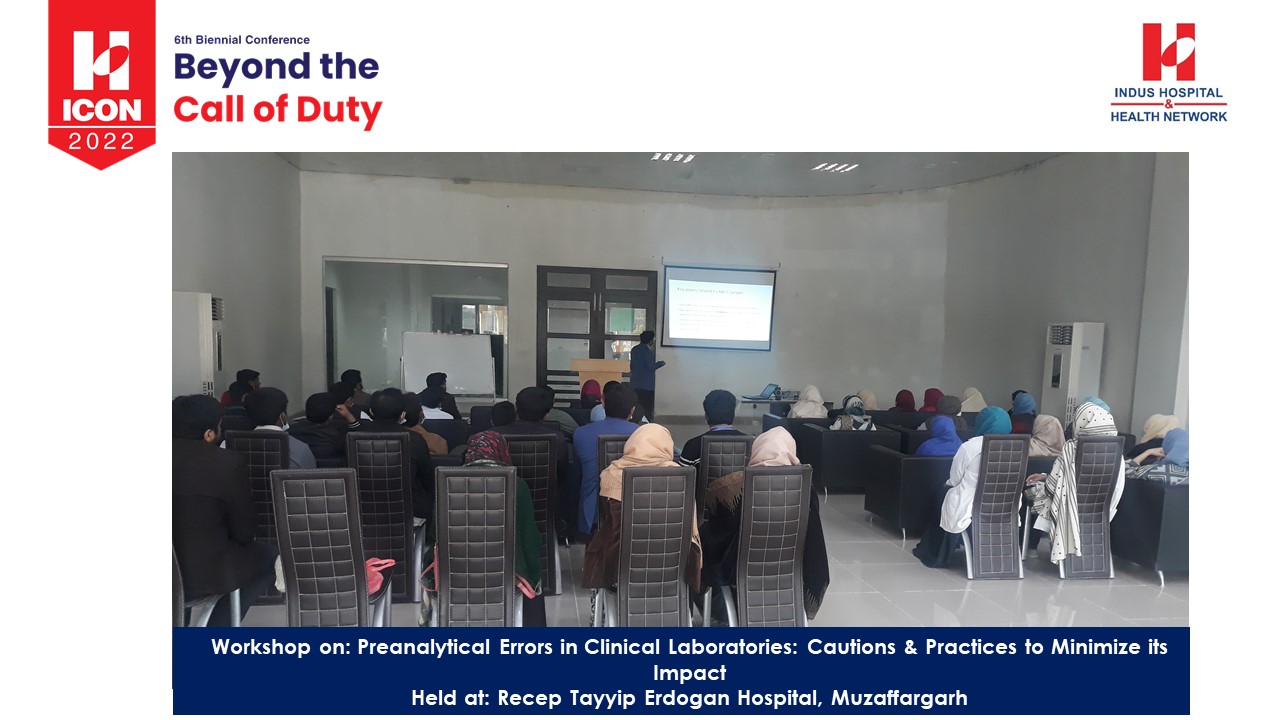 Muzaffargarh, Pakistan: The Recep Tayyip Erdogan Hospital (RTEH), Muzaffargarh, conducted its final workshop this week, as the ICON 2022's pre-conference workshops come to an end in the city of Muzaffargarh. The Pathology Department held the last seminar, as they covered the topic "Pre-analytical Errors in Clinical Laboratories: Cautions & Practices to Minimize its Impact."
The session discussed pre-analytical laboratory errors and sample collection as well as transport for the microbiology lab.
Dr. Irfan Javed, Campus Head of RTEH, concluded the event with a vote of thanks to all the distinguished guests, participants, and facilitators and said that the juniors gained valuable professional experience. . He presented appreciation shields and certificates to the guests, participants, and employees of RTEH, Muzaffargarh, who worked hard for the pre-conference workshops' success.
ICON 2022's presence in Muzaffargarh is far from over, as the participants and facilitators are now preparing for the Scientific and Plenary Sessions of ICON 2022, due to commence on Thursday, January 20, 2022.