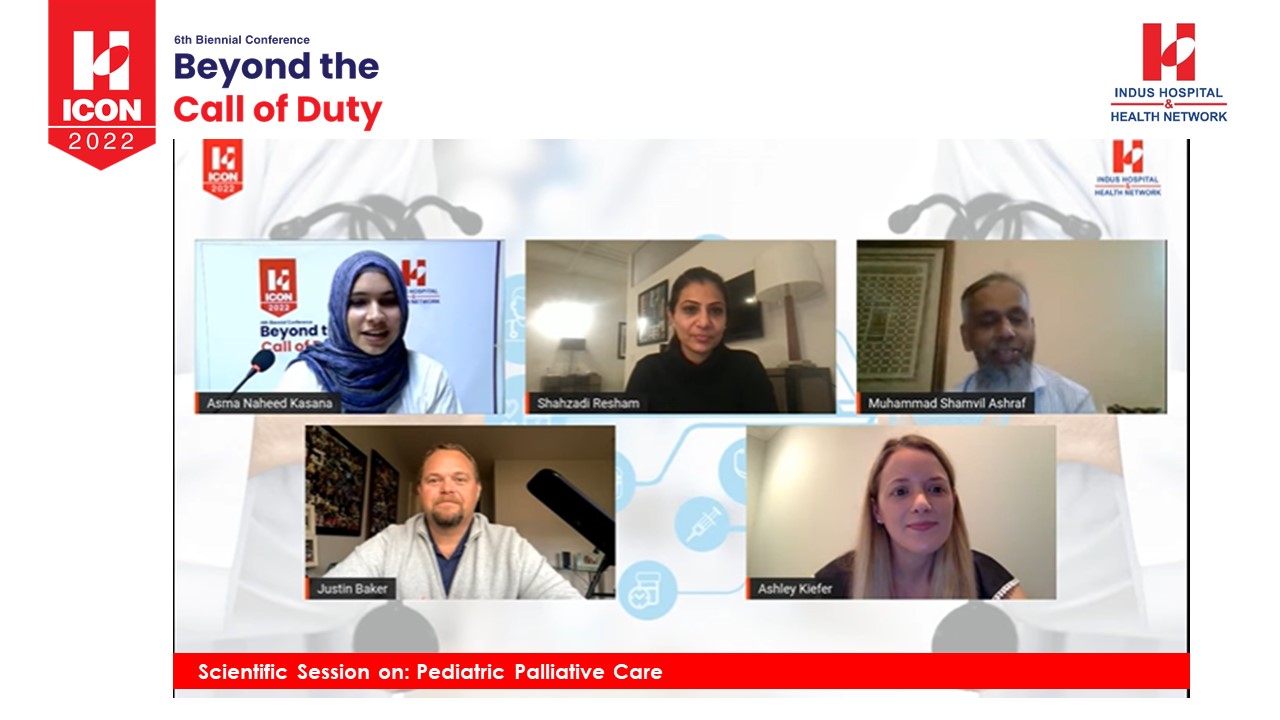 The Indus Hospital & Health Network (IHHN) is organizing the sixth biennial scientific conference – ICON 2022. The conference is being held at the Korangi Campus from January 20-23, 2022. More than 100 pre-conference workshops, about 50 scientific sessions, and three plenary sessions are also being held at various locations of IHHN.
On January 20, 2022, a scientific session was held on Pediatric Palliative Care at the Korangi Campus. Palliative care is a multidisciplinary approach by specialized medical and nursing care for people with life-limiting illnesses. It focuses on providing relief from a terminal diagnosis's symptoms, pain, physical stress, and mental stress. Pediatric palliative care ensures that children with severe illnesses and their families receive the best physical, psychological, social, and spiritual care.
Chaired by Dr. Shamvil Ashraf, Executive Director, Medical Services, and moderated by end-of-life care therapist Asma Naheed Kasana, the session discussed ways to improve the quality of life for the patient and the family while undergoing treatment.
The session started with the welcome note by Asma Naheed. Dr. Shahzadi Resham spoke about challenges in providing palliative care in Low Middle-Income Countries, while Dr. Justin Baker talked about demystifying palliative care. Dr. Ashley Keifer shared how healthcare professionals should maintain hope and realism among parents of pediatric oncology patients. Dr. Karen William spoke about overcoming challenges in effective communication in hospital settings. The session concluded with a panel discussion and Q&A.