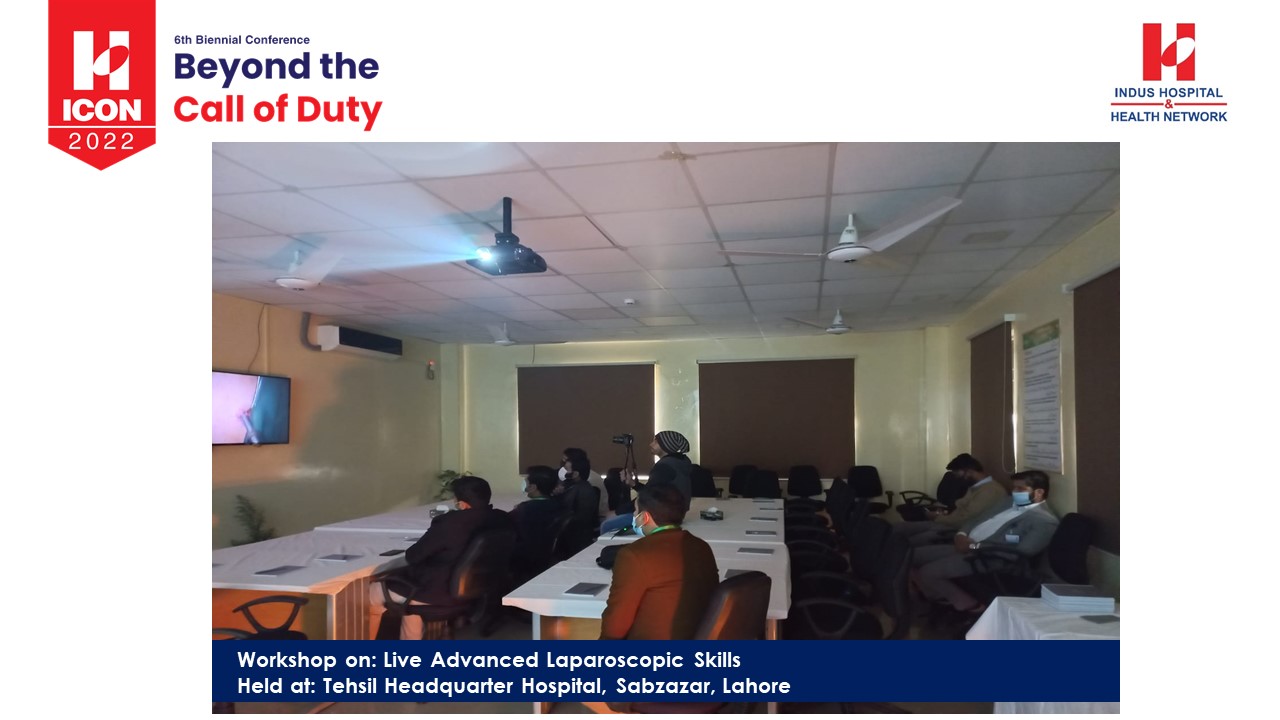 A live operative advanced laparoscopic skills workshop was organized at Tehsil Headquarter Hospital, Sabzazar, Lahore, on January 3, 2022. This was held under the umbrella of Pre-Conference Workshops Week One of ICON 2022: Beyond the Call of Duty.
This workshop, conducted by Professor Dr. Muhammad Saad Faisal as the master trainer, and Dr. Sidra Dil Muhammad as the Facilitator, was aimed to promote safer and minimally invasive techniques to surgery and gynecology residents and young consultants. This workshop was attended by many residents and consultants, not only from Lahore but also from other cities in Punjab.
Professor Dr. Muhammad Saad Faisal performed live sessions of laparoscopic cholecystectomy, laparoscopic inguinal hernia repair, laparoscopic hysterectomy, and laparoscopic ovarian cystectomy. A comprehensive interactive session followed this. All the participants of the workshop highly appreciated this initiative which resulted in a very positive environment for learning.