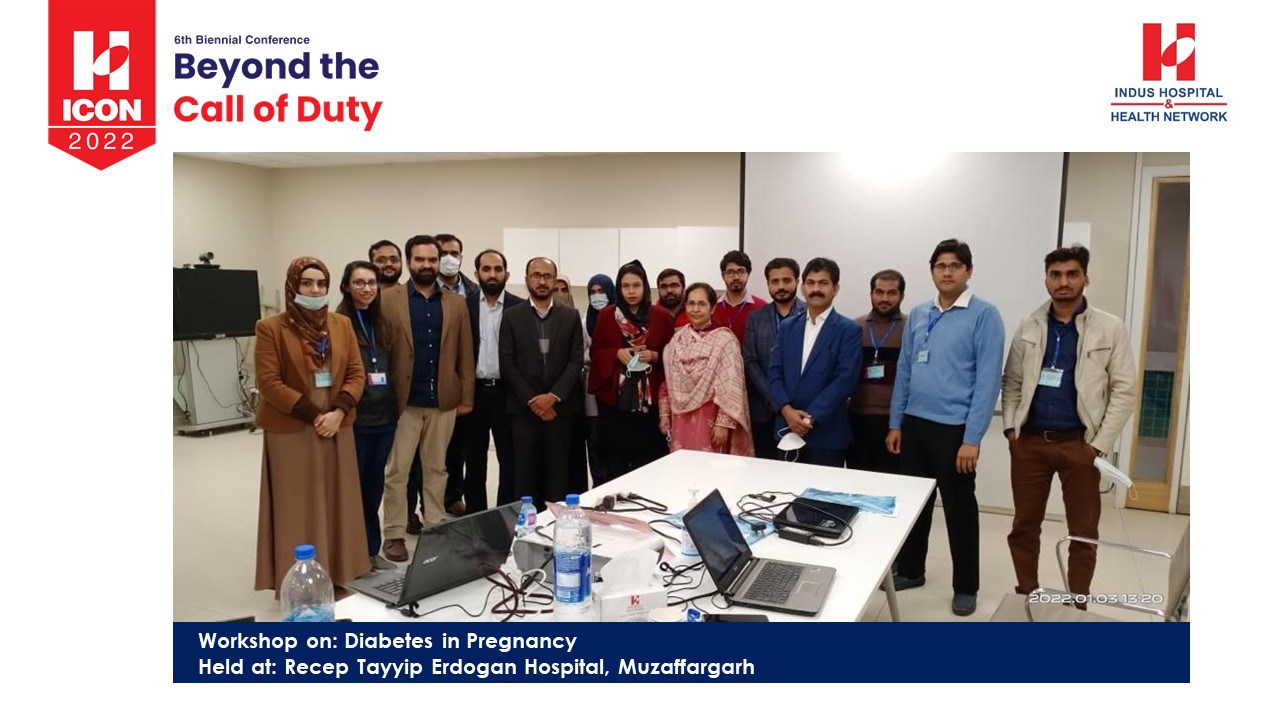 Muzaffargarh, Pakistan: A dozen of ICON 2022's pre-conference workshops were held at the Recep Tayyip Erdogan Hospital, Muzaffargarh during the first week of January 2022. The workshops were conducted by multiple departments of the Indus Hospital & Health Network, including Pulmonology, General Surgery, Obstetrics and Gynecology, and Urology, among several others.
Dr. Aisha Wali, Senior Consultant and Residency Program Director of the Department of Obstetrics and Gynecology at the Korangi Campus, was among the facilitators at these sessions and lent her expertise and knowledge to the young doctors and nurses. It was a unique experience for these medical professionals to gain first-hand experience from one of the leading medical professionals in the healthcare industry today. The weeklong workshops concluded with a Basic Surgical Skills and Non-Invasive Ventilation workshop.
An in-depth view of the sessions in Muzaffargarh recaps the events as the pre-conference workshops continue in the buildup to ICON 2022.