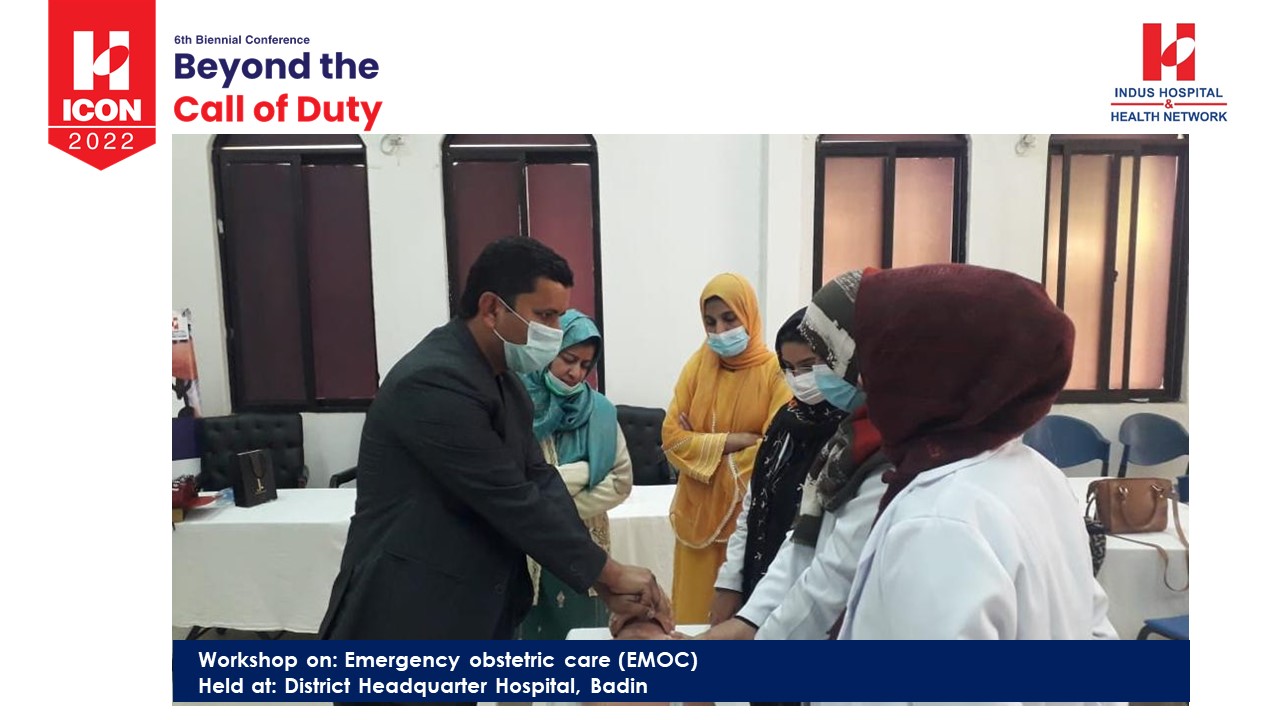 Muzaffargarh, Pakistan: Two workshops were held at the District Headquarters Hospital, Badin, during week two of the pre-conference workshops. The Obstetrics and Gynecology Department conducted them under the subjects "Diabetes in Pregnancy" and "EMOC."
A combined 11 facilitators conducted the workshops from across the Indus Hospital & Health Network, including Dr. Aisha Wali, which marks her final workshop in Badin. She and her fellow facilitators' expertise, knowledge, and skills passed to the young doctors and nurses in attendance garnered much appreciation.
With only one workshop left in week three by the Emergency Department, the end is in sight for the Badin workshops. However, ICON 2022's presence in Badin is far from over. The participants and facilitators will soon start preparing for the Scientific and Plenary Sessions of ICON 2022, due to commence on Thursday, January 20, 2022.